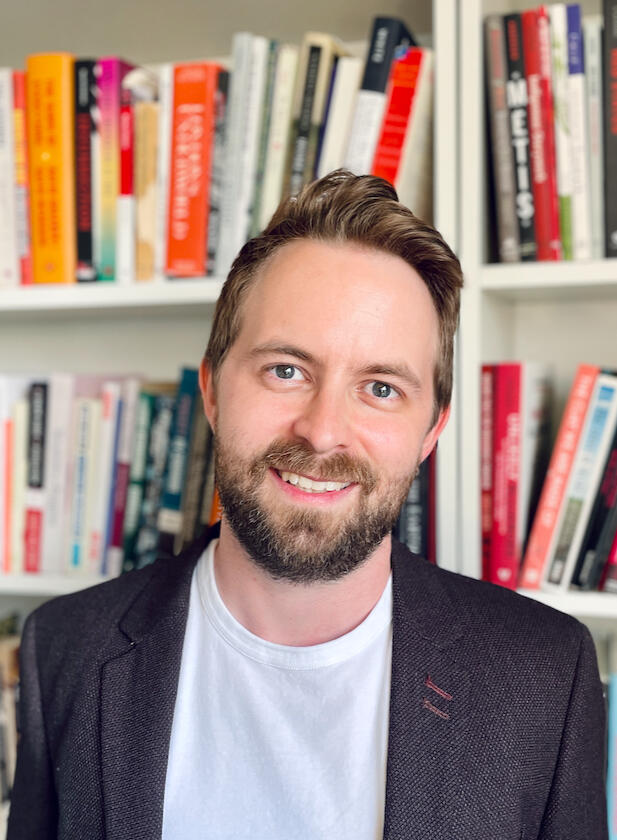 Academic PAge
---
Dr. Phil Henderson
I am a SSHRC Postdoctoral Fellow (2022-2024) at Carleton University's Institute of Political Economy.
My current research program investigates the interrelations between Indigenous land/water defenders and (self-)organized workers in what's presently known as Canada. This builds on my dissertation, "In and Against Canada" (2022), which investigated contemporary theories of anti-colonialism and anti-imperialism.
My teaching expertise is situated at the intersections of Canadian Politics, Political Theory, Indigenous Politics, and Labour Studies, with particular foci on the methods of both studying and engaging politics 'from below.'
As of December 2022, I am also a board member of Peace Brigrades International-Canada.
---
Education and qualifications
Doctor of Philosophy, Political Science, University of Victoria (2022)

Graduate Certificate in Indigenous Nationhood, University of Victoria (2018)

Master of the Arts, Political Science (specialization in Cultural, Social and Political Thought), University of Victoria (2016)

Bachelor of the Arts, Political Science (Hons.), University of Western Ontario (2014)
---
Single-Author Articles
"Diremption's Demons are in the Details: A Commentary on Nichols' Theft is Property!" Journal of World Philosophies 6, no. 2 (Winter 2021), 181-187.

"The Poetics of Settler Fatalism: Responses to Ecocide from within the Anthropocene." Pivot: Journal of Interdisciplinary Studies and Thought 7, no. 1 (2019), 5-32.

"Imagoed Communities: The Psychosocial Space of Settler Colonialism." Settler Colonial Studies 7, no. 1 (2017), 40-56.

"A Tale of Two Hamlets: Emergence of the Carnivalesque at the Keady Market." The Journal of Narrative Politics 1, no. 1 (September 2014), 97-113.

"The Weakening of the UN Declaration on the Rights of Indigenous Peoples." E-International Relations (26 May, 2014).
---
Contributions to Edited volumes (linked)
---
Instructor of record
| Course title | Institution | Course Code | Year/Semester | Enrolment |
| --- | --- | --- | --- | --- |
| Settler-Indigenous Relations in Present-day Canada | UVic | POLI 363 | 2020 Winter | 54 |
| Introduction to the Politics of Indigenous Peoples and of Canadian Colonialism | UVic | POLI 263 | 2019 Fall | 58 |
---
Canadian Studies - New Books Network Podcast (most recent)
---
Distinctions and Awards (Selected)
| Title | Year(s) |
| --- | --- |
| SSHRC Postdoctoral Fellowship | 2022-2024 |
| UVic President's Fellowship in Research-Enriched Teaching | 2019-2022 |
| UVic President's Research Scholarship | 2016-2019 |
| Joseph-Armand Bombardier Canada Graduate Scholarship | 2016-2019 |
| Jarmila Vlasta Von Drak Thouvenelle Graduate Scholarship | 2019 |
| Joseph-Armand Bombardier Canada Graduate Scholarship | 2015-2016 |
---
Current Professional and Research Affiliations
Canadian Political Science Association

Canadian Association of Work and Labour Studies

Cedar Trees Institute, University of Victoria

Deparochializing the Political Theory Curriculum, Jackman Institute for the Humanities, University of Toronto

Global Labour Research Centre, York University

Global Marxisms, Jackman Institute for the Humanities, University of Toronto

Indigenous Research Workshop, University of Victoria

Institute of Political Economy, Carleton University

Canadian Studies Channel, New Books Network

Research for the Frontlines

Socialist Studies
---